The novel coronavirus has radically altered the world as we knew it and Americans' way of life has been forever changed. As we mourn the deaths of more than 160,000 Americans, we need to remember this crisis is the result of a broken social contract that we, who sit at the top of the evolutionary chain, have with every other animal that roams planet Earth.
Inherent in that contract is the notion that we will: take action to protect animals from unethical and inhumane treatment; ensure biosecurity procedures are in place to protect all living creatures; ensure independent oversight of animal welfare; and end societal norms that endanger people and animals alike. The bond between animals and humans is intrinsic to our very nature and indeed this symbiotic relationship provides an uplifting, sustaining, and often healing power that, for many, is incomparable. The human-animal bond must be treated with respect and the attention to detail which it is due.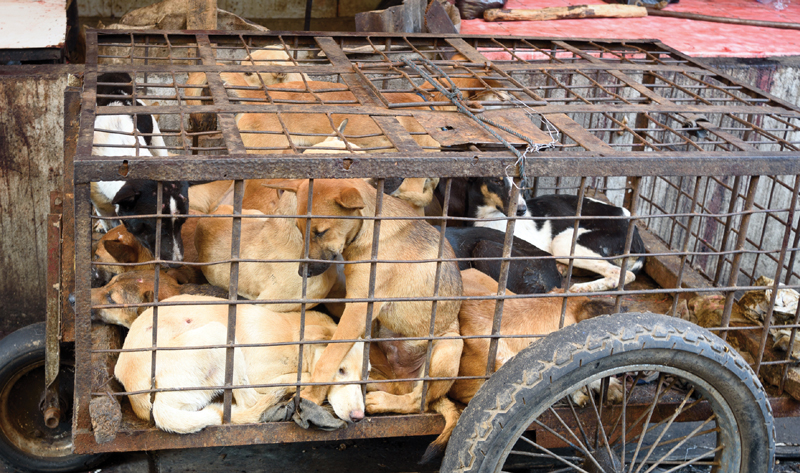 As the largest certifier of animal welfare in the world, American Humane is saddened to report that on a global scale we have collectively failed to honor that bond which has resulted in a breakdown of our social contract with the animal world. This wide-scale, generational failure has led to exactly where we are today. In the United States alone, as of July, more than 31 million are collecting unemployment – roughly a fifth of the workforce. Globally we have seen more than 668,000 deaths and the world economy is bracing to lose up to $21.8 trillion in 2020, according to an analysis from The Australian National University. What all of the human and economic destruction means in the long-term is not yet clear, but what is clear is that we need to build a new world – one grounded in humane values that can easily be demonstrated through science, ethics, compassion and love for animals, people and the world we share.
Which is why we have drafted a New Deal for Animals, People and the World We Share: A 10-point Plan to Build a Humane and Ethical World. This 10-point plan provides a much-needed roadmap to guide the humane treatment of animals who are so critical to the world we share. While many of the aims of the "New Deal" are ones we have been fighting to achieve since American's Humane's founding in 1877, others are relatively new and result from the development of science, technology, modernization and the effective shrinking of the world in which we live. Whether new or old, however, the following 10 tenets of American Humane's New Deal must be made paramount.
End the World's Wet Markets
End the Global Cat and Dog Meat Trade
Immediately Stop Unnecessary Taxpayer-Funded Testing on Animals
Ensure Independent, Humane Inspections of Farms Worldwide and Related Biosecurity Measures for Animal Agriculture
Ensure Independent Humane Oversight of Animals in All Forms of Entertainment
Ensure Independent Humane Inspections of Zoos and Aquariums Worldwide
End the Highly Lucrative, Organized Poaching and "Bush Meat" Trade That Is Decimating Wild Species and Spreading Devastating Diseases
Enforce Ethical Standards for Global Animal Tourism
Enforce Safety Standards for Animals in All Forms of Transportation
Expand the Use of Service and Therapy Dogs