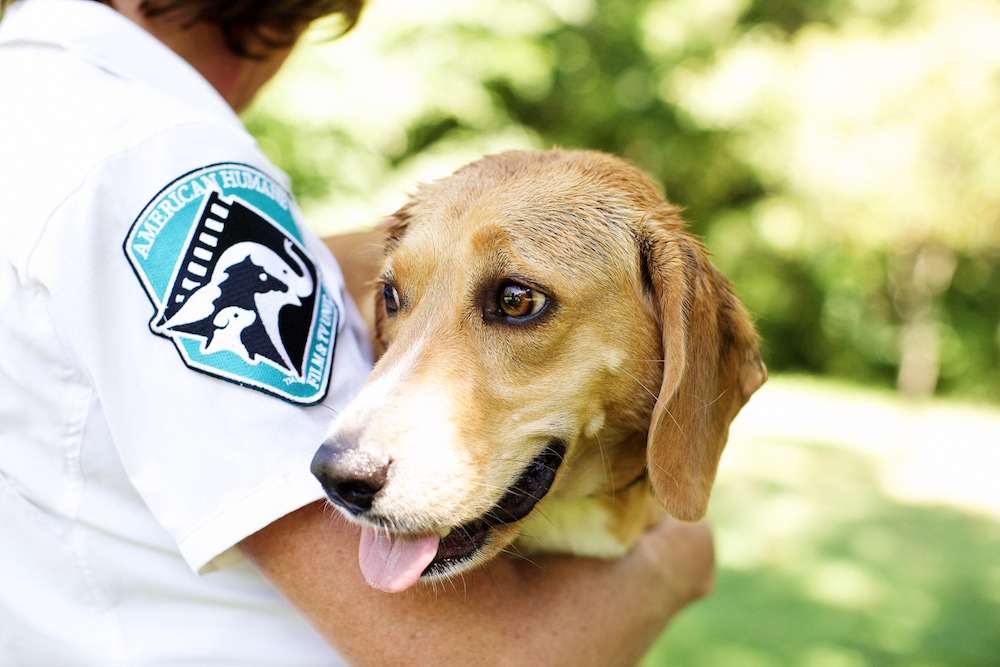 Humane Hollywood™ Initiative
"No Animals Were Harmed"
We help keep the cameras rolling and the animals safe
American Humane monitors animals in filmed media and holds the exclusive right to award its "No Animals Were Harmed"® end-credit certification to productions that meet its rigorous standard of care for animal actors.
American Humane works with production personnel and trainers in the pre-production planning stage, monitors the animals on set during production, and enforces American Humane's Guidelines for the Safe Use of Animals in Filmed Media. It also investigates allegations of mistreatment and cruelty and sanctions productions that do not meet its standards of humane animal treatment.
American Humane currently monitors 70 percent of known animal action in film and television productions. This amounts to approximately 2,000 productions annually, where Certified Animal Safety Representatives™ combine animal welfare and behavioral expertise to care for animal actors and protect their interests.