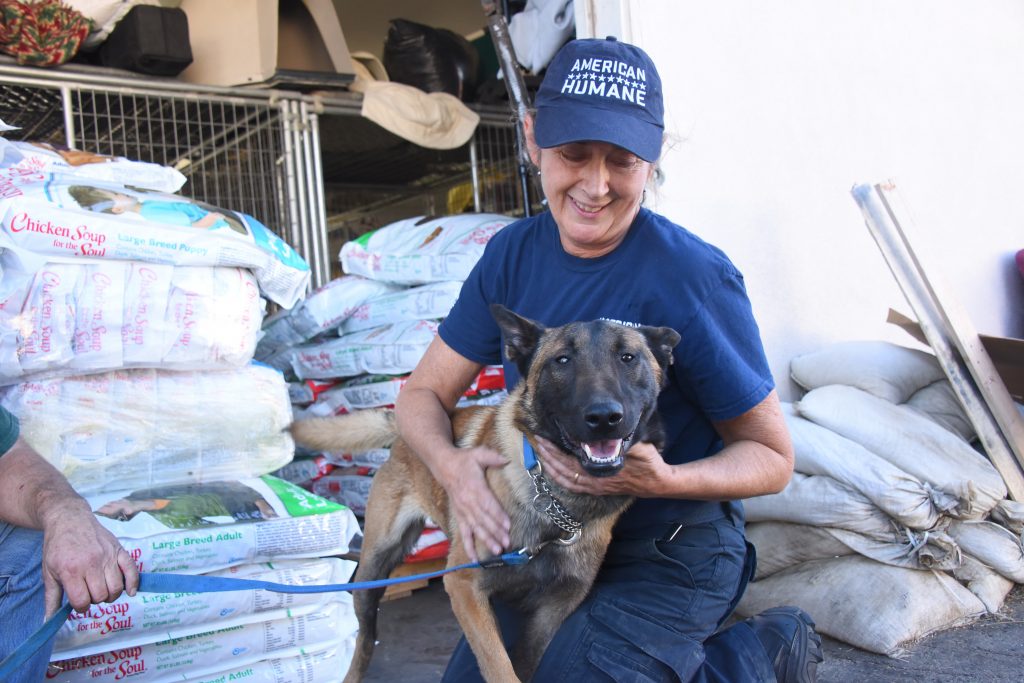 Disaster Response
American Humane is always the first to serve when disaster strikes.
American Humane's Rescue units are stationed across the country to ensure a swift response whenever and wherever animals are in crisis. Our first responders travel the nation with a fleet of specially equipped rescue vehicles, including American Humane's flagship 82-foot "Rescue Rig," which are fully outfitted with lifesaving emergency supplies for every condition. The Rescue Rig is even furnished with a mobile operating theater and state-of-the-art command center enabling vital communication and coordination during major disasters.
Using these rescue vehicles as operating bases, American Humane deploys to the sites of severe floods, earthquakes, and hurricanes, among other natural disasters, where our first responders work tirelessly on the ground to locate, shelter, and provide veterinary care to vulnerable animals in need.
American Humane is also the first to serve animal victims of unimaginable cruelty and abuse. Our emergency rescue team collaborates with local law enforcement agencies on large-scale animal cruelty investigations, involving everything from hoarding cases to puppy mills and dogfighting operations.
Whenever and wherever tragedy strikes, whether a natural disaster or an incident of deplorable abuse, American Humane is there for animals.