Last week, American Humane had the honor of facilitating the reunion of retired Military Working Dog Luna and her former handler, Staff Sergeant Porschia Allio Easom in Fort Walton Beach. The reunion, which took place at the Eglin Federal Credit Union Fort Walton Beach branch and was sponsored by both the Credit Union and the Emerald Coast Harley-Davidson, was attended by SSgt Allio Easom's family and members of the community.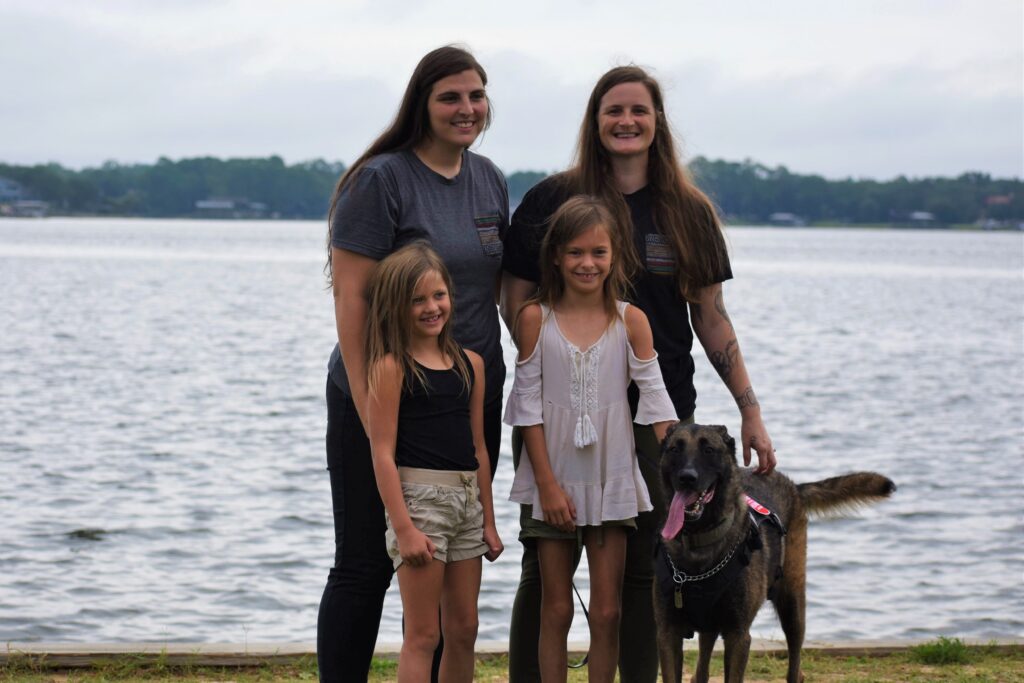 Luna, a seven-year-old Belgian Malinois, served at Osan Air Base in Korea as a patrol dog before retiring early due to a leg injury. Now she's setting in for a restful retirement alongside SSgt. Allio Easom's wife, Shelby, and their two young children, Shelby and Shaylee. SSgt Allio Easom still works with dogs as a Security Forces airman at Hurlburt Field.
SSgt Allio Easom has served in the U.S. Air Force for nearly nine years and for the past five has worked as a handler. While stationed at Osan Air Base, Allio-Easom began working as a trainer, keeping all the patrol and explosive dogs in tip-top shape for their duties. Out of the dogs she worked with at Osan, Luna was by far her favorite. SSgt.
American Humane Veterinarian Dr. Lesa Staubus traveled to Florida to ensure Luna's health and safety during her long journey home from Korea. American Humane has worked alongside the U.S. Armed Forces for more than a century. Whenever retired MWDs need assistance getting back home, American Humane is happy to help reunite these brave K-9s with the people who care most about them – their former handlers.
Retired MWDs often have medical issues stemming from their physical jobs. American Humane works on reunifications and helps provide free specialty and preventative medical care to make retired MWDs as healthy and comfortable as possible during retirement.
To learn more about American Humane's work alongside the U.S. Armed Forces, and to support our efforts to reunite retired MWDs with their former handlers, visit www.AmericanHumane.org/military.