Paul Thompson, PhD
Professor & W. K. Kellogg Chair in Agricultural, Food and Community Ethics Agricultural, Food, and Resource Economics Michigan State University
Paul B. Thompson holds the W.K. Kellogg Chair in Agricultural, Food and Community Ethics at Michigan State University, where he serves on the faculty in the departments of Philosophy, Community Sustainability and Agricultural, Food and Resource Economics. He received his Ph.D. in Philosophy from the State University of New York at Stony Brook and has held posts at Texas A&M University and Purdue University. Thompson's research and teaching has focused on ethical and philosophical topics in food and agriculture. He is the author or co-author of over two hundred articles in refereed journals or scholarly books. Thompson has served on advisory boards at the U.S. National Research Council, the U.S. National Academy of Engineering, Genome Canada and for numerous academic journals, including Environmental Ethics and Agriculture and Human Values. He was a founding member and second President of the Agriculture, Food and Human Values Society, which awarded him its award for Distinguished Career Contribution in Research in 2013.
Selected Publications
Books
1.P. B. Thompson, From Field to Fork: Food Ethics for Everyone New York: Oxford University Press, 2015.
2.P.B. Thompson and D. Kaplan, Eds. The Encyclopedia of Food and Agricultural Ethics 3 volumes Dordrecht, NL: Springer, 2014.
3.P. B. Thompson, The Agrarian Vision: Sustainability and Environmental Ethics. Lexington, KY: The University Press of Kentucky, 2010.
4.P. B. Thompson, Ed. The Ethics of Intensification: Agricultural Development and Cultural Change. Dordrecht, NL: Springer, 2008.
5.P. B. Thompson, Food Biotechnology in Ethical Perspective 2nd Edition, Dordrecht, NL: Springer, 2007.
6.P.B. Thompson, The Spirit of the Soil: Agriculture and Environmental Ethics, New York and London: Routledge Publishing Co., 1995.
Articles & Book Chapters
P. B. Thompson, "Agricultural Ethics—Then and Now," Agriculture and Human Values 32 (2015): 77-85.
P. B. Thompson & M. List, "Ebola Needs One Bioethics," Ethics, Policy and the Environment 18 (2015): 96-102.
3.P. B. Thompson, "Artificial Meat," in Ethics and Emerging Technologies, R. L. Sandler, ed. New York: 2014, Palgrave-Macmillan, pp. 516-530.
11.P. B. Thompson and A. Nardone, "Sustainable Livestock Production: Methodological and Ethical Challenges," Livestock Production Science 61(1999): 111-119.
12.P. B. Thompson, "Ethical Issues in Livestock Cloning," Journal of Agricultural and Environmental Ethics 11(1999): 197-217.
13.P. B. Thompson, "From a Philosopher's Perspective, How Should Animal Scientists Meet the Challenge of Contentious Issues?" Journal of Animal Science 77(1999): 372-377.
14.P. B. Thompson, "Of Biotechnology and Blind Chickens," in Emerging Technologies: From Hindsight to Foresight, Edna Einseidel, Ed. Vancouver:2009, University of British Columbia Press, pp. 69-80.
15.P. B. Thompson, "Animal Welfare in Livestock Production: Implications for Producers, Consumers and Public Health," in Food Security in a Global Economy: Veterinary Medicine and Public Health, Gary Smith and Alan M. Kelly, Eds. Philadelphia: 2009, University of Pennsylvania Press, pp. 51-60.
J. C. Swanson, Y. Lee, P. B. Thompson, R.  Bawden and J. A. Mench, "Integration: Valuing Stakeholder Input in Setting Priorities for Socially Sustainable Egg Production," Poultry Science 90(2012): 2110-2121.
P. B. Thompson, M. Appleby, L. Busch, L. Kalof, M. Miele, B. F. Norwood, and E. Pajor. "Values and public acceptability dimensions of sustainable egg production," Poultry Science 90(2011): 2097-2109.  doi: 10.3382/ps.2010-0138
P. B. Thompson, "Animal Ethics and Public Expectations: The North American Outlook," Journal of Veterinary Medical Education 37(2010): 13-21.
P. B. Thompson, "Why Using Genetics to Address Welfare May Not Be a Good Idea," Poultry Science 89(2010): 814-821.
P. B. Thompson, "The Agricultural Ethics of Biofuels: A First Look," Journal of Agricultural and Environmental Ethics 21(2008): 183-198.
P. B. Thompson, C. Harris, D. Holt and E.A. Pajor. "Livestock Welfare Product Claims: The Emerging Social Context," Journal of Animal Science 85 (2007): 2354—2361.
P. B. Thompson, "Value Judgments and Risk Comparisons: The Case of Genetically Engineered Crops," Plant Physiology 132(2003): 10-16. 
Selected Grants and Contracts
National Institute for Standards and Technology, "Toward Standards-Literate Citizens: Curricular Materials and Educational Strategies." 60NANB12D254, $25,000 funded September 2012.
National Science Foundation, "Anticipatory Workshop on Biosensors in the Agrifood Sector," SES-1055542 Lead P.I. $50, 689, Funded Aug. 2010.
World Health Organization/National Institutes of Health, "Contract for Contributions to a Framework for Field Testing Transgenic Mosquitoes," $10,000, funded April, 2010.
The Sloan Foundation, Ethics and Synthetic Biology, Collaborating P.I. with the J. Craig Venter Institute, Rockville, MD, $174,439 funded Aug. 2009.
U.S. Department of Agriculture/CSREES. "Social Sustainability in Egg Production," (Co. P.I. with Janice Swanson and Joy Mench) $400,000, funded Aug. 2007.
National Science Foundation, "NIRT: Building Capacity for Social and Ethical Research and Education in Agrifood Nanotechnology," $1,720,000, SES-0403847 funded Aug. 2004.
National Science Foundation, "Third Party Certification in Food and Agriculture: A Study in Values and Science," (Co P.I. with Lawrence Busch, Lead P.I.), $250,000, funded July, 2004.
Food and Agriculture Organization of the United Nations, Contract for multiple projects on intensification and biotechnology, US$20,000. Approved, February, 2003.
Food and Agricultural Organization of the United Nations, Contract for White Paper/Expert Consultation on Ethics, Food Safety and the Right to Food, $6000. Approved December, 2001.
National Science Foundation, "Ethical Issues for Food Biotechnology: A North America-Europe Comparison," SBR9602968, $49,797, funded April 1997.
U.S. Department of Agriculture, Cooperative Extension Service, Grant for Three Satellite Teleconferences on Agricultural Ethics (with A. Powell), $19,000, funded Sept. 1994.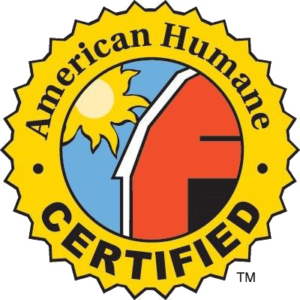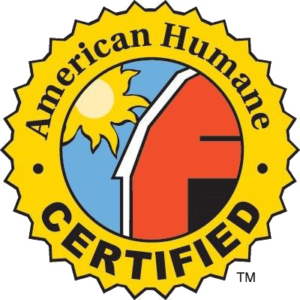 Don't see the American Humane Certified™ Seal of Approval?
Send this letter or learn more about what the seal means.