PUERTO PLATA, DOMINICAN REPUBLIC, April 16, 2018 — Ocean World Adventure Park in Puerto Plata, the Dominican Republic, has achieved certification through the global American Humane Conservation program for the welfare and humane treatment of the animals under its care. Ocean World passed a rigorous third-party audit to become the first institution in the Caribbean to earn the prestigious Humane Certified™ seal of approval.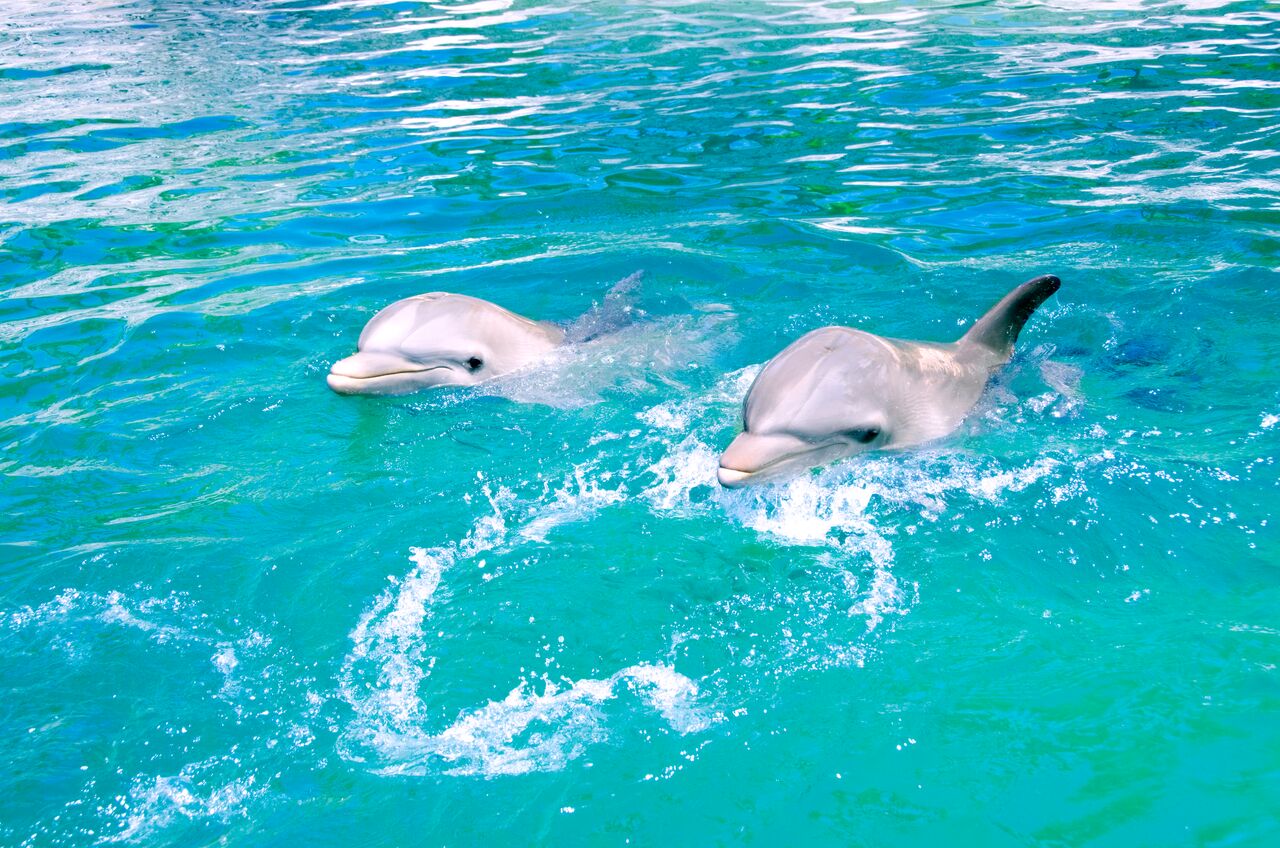 The American Humane Conservation program is the first-ever certification program solely devoted to helping verify the humane treatment of animals living in zoos, aquariums, and conservation centers across the globe. The program enforces rigorous, evidence-based standards of comprehensive animal welfare, developed by an independent Scientific Advisory Committee comprised of world-renowned leaders in the fields of animal science, animal behavior, animal ethics, and conservation.
"The certification of Ocean World Adventure Park demonstrates to the public their impressive leadership as a responsible, humane steward of the animals under their care," said American Humane President and CEO, Dr. Robin Ganzert. "We are thrilled to recognize Ocean World with the American Humane Conservation program's Humane Certified™ seal of approval."
"Our entire team is honored to be the first institution in the Caribbean to achieve this prestigious certification for animal welfare," said Stefan Meister, Vice President of Ocean World Adventure Park. "Our animals' care and well-being have always been our priority. Receiving the Humane Certified™ seal from the world's most respected humane organization shows our commitment to meeting the highest standards of humane animal care."
"It is our responsibility as the trusted and expert guardians of more than 2,000 animals to always provide them with exceptional and humane care," added Kees DeGroot, Zoological Director at Ocean World. "Our team of professionals are truly dedicated and passionate about the well-being of our beloved animal family and as a result, they are thriving under our care."
The American Humane Conservation program's extensive criteria exhaustively verify the many dimensions of animal welfare and well-being, with areas of evaluation including: excellent health and housing; positive social interactions within groups of animals, as well as between animals and handlers; safe and stimulating environments, with concern for factors such as appropriate lighting, sound levels, air quality, and thermoregulation; and evidence of thorough preparation and protocols established to prevent and manage medical or operational emergencies.
For added rigor, Ocean World Adventure Park's compliance with the American Humane Conservation standards was verified through an independent audit.
You can read more about the American Humane Conservation program here: http://humaneconservation.org/
About American Humane
Founded in 1877, American Humane is the country's first national humane organization. For more information about American Humane, please visit www.AmericanHumane.org.
About Ocean Word Adventure Park
Boasting the largest man-made dolphin habitat in the world, guests have the opportunity to touch, pet and feed dolphins, sea lions, sharks, stingrays, and exotic tropical birds, meet iguanas, walk through a tropical rain forest, slide down waterslides, enjoy aquatic balls and much more. Ocean World emphasizes personal experiences between guests and marine animals through interactive programs. To learn more about Ocean World Adventure Park, visit www.oceanworld.net.