January 7, 2021 — Kreider Farms is officially the first dairy to be American Humane CertifiedTM for the outstanding care and handling of their cows in the Northeast.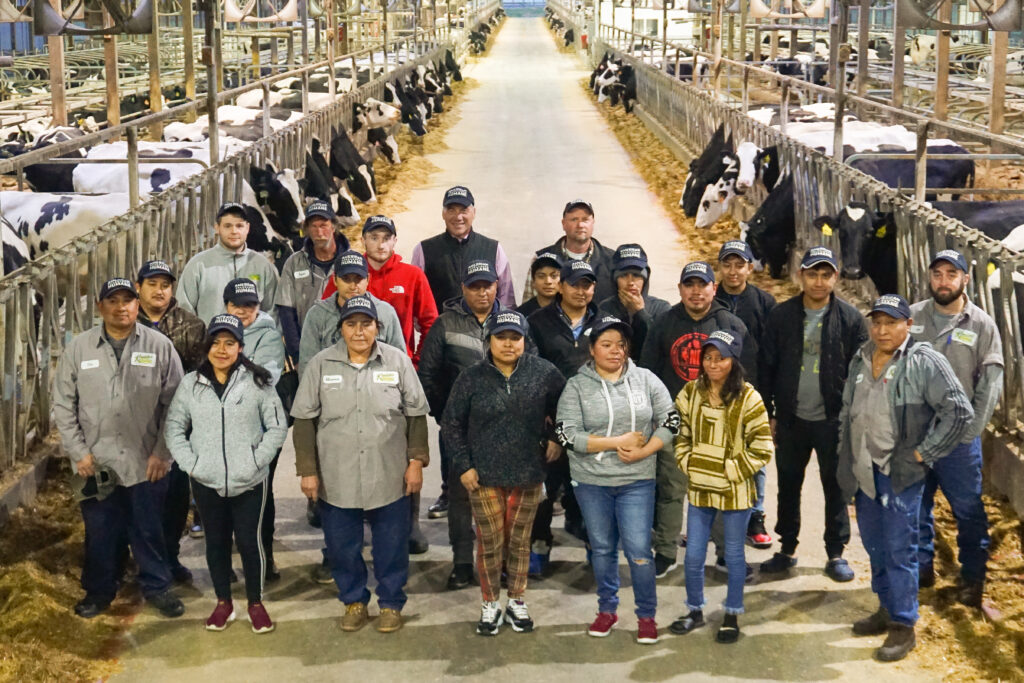 "American Humane is thrilled by the dedication to excellent animal welfare protocols and practices that the fine folks at Kreider Farms exhibit," said Robin Ganzert, president and CEO of American Humane. "As the first dairy in the Northeast to become American Humane CertifiedTM, Kreider Farms is a shining example for other dairy farmers in the region."
American Humane CertifiedTM status is awarded by American Humane, the country's first national humane organization, after farms undergo stringent inspections from independent auditors and pass multi-pronged science-based welfare standards. The more than 200 standards were developed in collaboration with, and are regularly reviewed by, a Scientific Advisory Committee.
"We are pleased and proud to be the first dairy farm in the Northeast to achieve American Humane animal welfare certification and we hope to be the first of many more to follow," said Ron Kreider, CEO and third-generation owner of Kreider Farms.
Kreider Farms is no stranger to the American Humane CertifiedTM program. For the past four years, their cage free laying hen operation has also been certified by American Humane. This year, the American Humane family is celebrating the 20th year of certifying farms and ranches for humane practices.
Over the last two decades, consumer demand for humanely raised products has grown tremendously. Ten of the nation's top 12 grocery retailers now carry products that are American Humane CertifiedTM, according to a recent analysis by American Humane. More than 90 percent of people surveyed in an American Humane study reported being "very concerned" about farm animal welfare and they consider the consumption of humanely raised products to be "very important."
"As we look towards 2021, I am heartened by the overwhelming support for animal welfare among both farmers and shoppers," said Ganzert. "By highlighting and supporting the producers who do right by the animals in their care, we can continue to elevate the standards of farm animal welfare everywhere."
About American Humane
American Humane is the country's first national humane organization. Founded in 1877, American Humane is committed to ensuring the safety, welfare, and well-being of animals, and our leadership programs are first to serve in promoting and nurturing the bonds between animals and people. For more information or to support our work, please visit www.americanhumane.org and follow us on Facebook and Twitter.