Your gift allows us to rescue animals in floods, hurricanes and other disasters, work tirelessly to stop unthinkable cruelty in puppy mills, reunite our brave retired military dogs with their handlers, provide those K-9 heroes with the lifelong healthcare they deserve, and supports all of American Humane's life-saving and impactful programs.
Hurricane Ian response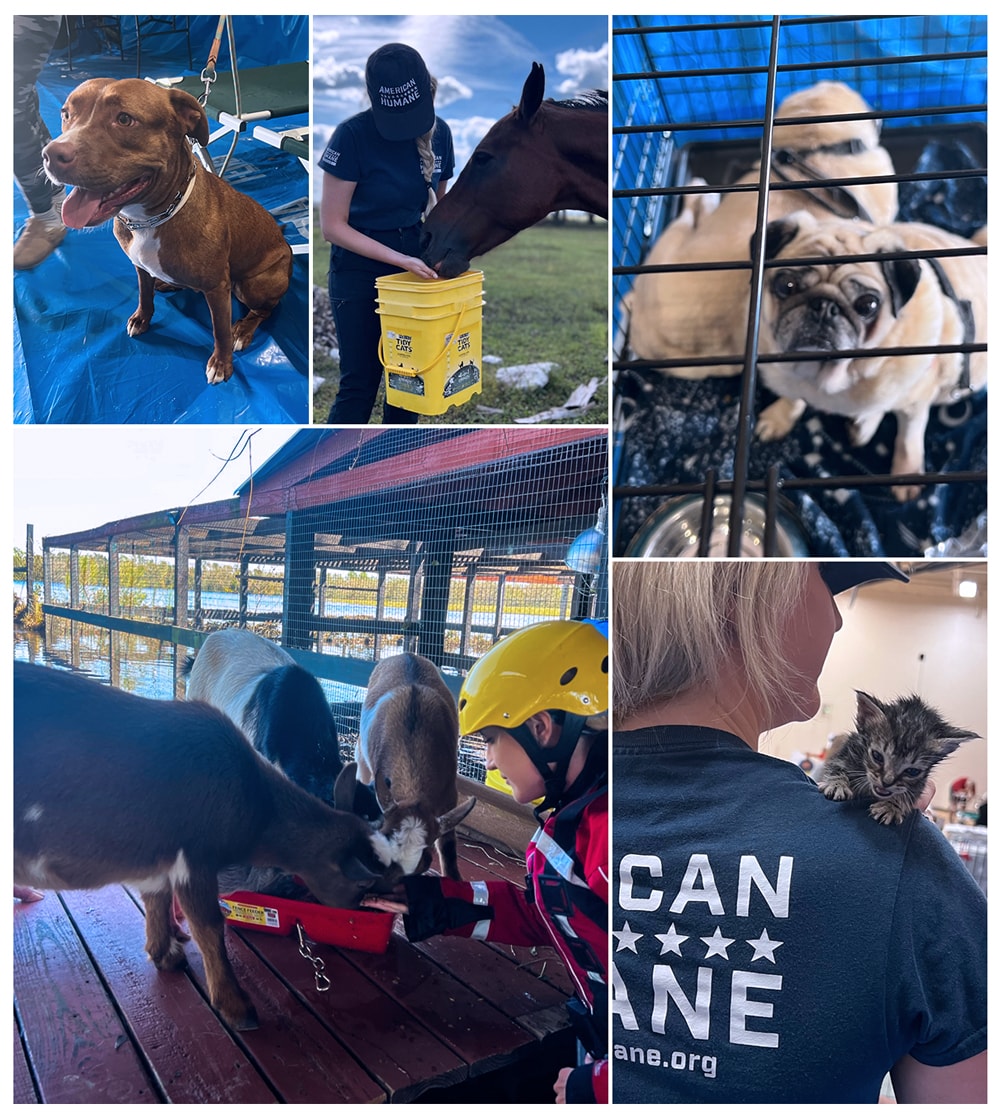 Two weeks ago, a powerful Category 4 storm made landfall in Florida, bringing devastating winds, flood waters, tornadoes, and torrential rains. Hurricane Ian destroyed lives, homes, and forever changed the course of countless people and their beloved pets.
American Humane immediately deployed to the flood zones to provide critical aid in the storm's aftermath. Over the past two weeks, our courageous rescue team assisted with search-and-rescue water missions, relocated animals impacted by this disaster to a shelter, distributed donated pet food to the affected community, provided urgent veterinary care to farm animals, reunited pets with their owners, and continues to assess local community needs. Here are a few highlights:
Our first responders helped beautiful horses who were found in waste deep water and ensured they, and their goat friends, had clean food and water daily until they were safe on dry ground.
The team rescued cows who were stranded in the floods and led them to safety.
Animal wellness checks were conducted, and we provided much needed food and water to animals who were separated from their beloved owners, including horse Princess and chicken Rose pictured here.
Our first responders carried Pixy the pot-bellied pig through the flood waters to dry ground.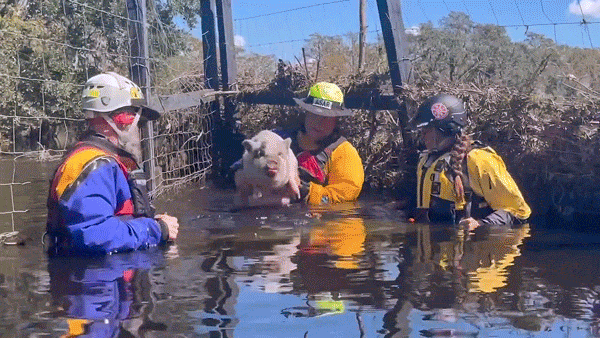 We are so grateful to all our volunteers and donors who are helping make these rescue efforts possible in the aftermath of devastating Hurricane Ian. Thank you for your generous support – and for helping these poor animals at such a critical time. Their lives depend on you being on their side.