Inmaculada Estévez, PhD
Research Professor, Research and Development at Neiker-Tecnalia
Professor Estevez obtained her Bachelor's in Zoology in 1988 and her Ph.D. in Ethology in 1994 at the University of Cordoba, Spain. During this time she travelled for extended periods of time to Canada and France to work in different projects. Later, she worked as a Post-doctoral researcher at the Swedish Agricultural University, the Institute National de Recherche Agricole INRA, France, and in industry. She joined the Department of Animal and Avian Sciences at the University of Maryland in 1997 where she was promoted to Associate Professor with Tenure in 2003, and to Full Professor in 2007. Inma joined Neiker as an IKERBASQUE Research Professor in September 2008.'
Inma received two awards in Ethology from the Basque Government in Spain, the "2002 Junior Faculty Award" of the College of Agriculture and Natural Resources at the University of Maryland, the 2003 the Hy-Line International Research Award, and the 2006 Poultry Welfare Research Award of the Poultry Science Association. She has been the recipient of two grants from the United States Department of Agriculture-National Research Initiative, and one from the Spanish Ministry of Science and Innovation. She has authored a U.S. patent and has published over 50 papers in peer-reviewed journals, 4 book chapters, 11 invited articles, and over 80 presentations at National and International conferences. Inma has been coeditor of the extension newsletter "Poultry Perspectives" and has published several extension articles and newspaper columns.
She also has been invited to speak at numerous scientific conferences, institutions and industry meetings and has participated in review panels for The National Academy of Science (NAS) and the National Research Initiative (NRI). Inma has work in relevant committees such as the Scientific Veterinary Committee, Animal Welfare Section of the European Union in Brussels, and currently is a member of the IX Working Group (Poultry Welfare) of the World Poultry Science Association. She is also a member of the Poultry Welfare Scientific Committee section for the World Poultry Conference (Brasil, 2012). In addition Dr. Estevez is the current Editor for the ´Environment, well-being and behavior´ Section of the Journal of Poultry Science and a member of the Editorial Board of the Journal of Applied Animal Behavior Science.
Dr. Estevez is a scientific advisor for the American Humane Association and while working in the United States has been an advisor to the National Chicken Council Animal Welfare Program and Perdue Farms Poultry Welfare Program.
Address
Street: Department of Animal Production, Neiker-Tecnalia
City: Vitoria-Gasteiz
Country: Spain
Postcode:01080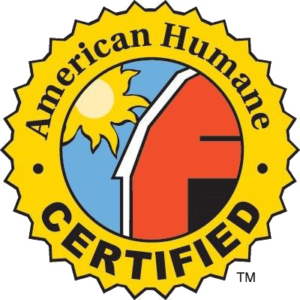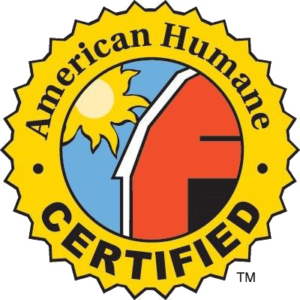 Don't see the American Humane Certified™ Seal of Approval?
Send this letter or learn more about what the seal means.