TAMPA BAY, FLORIDA, December 12, 2018 —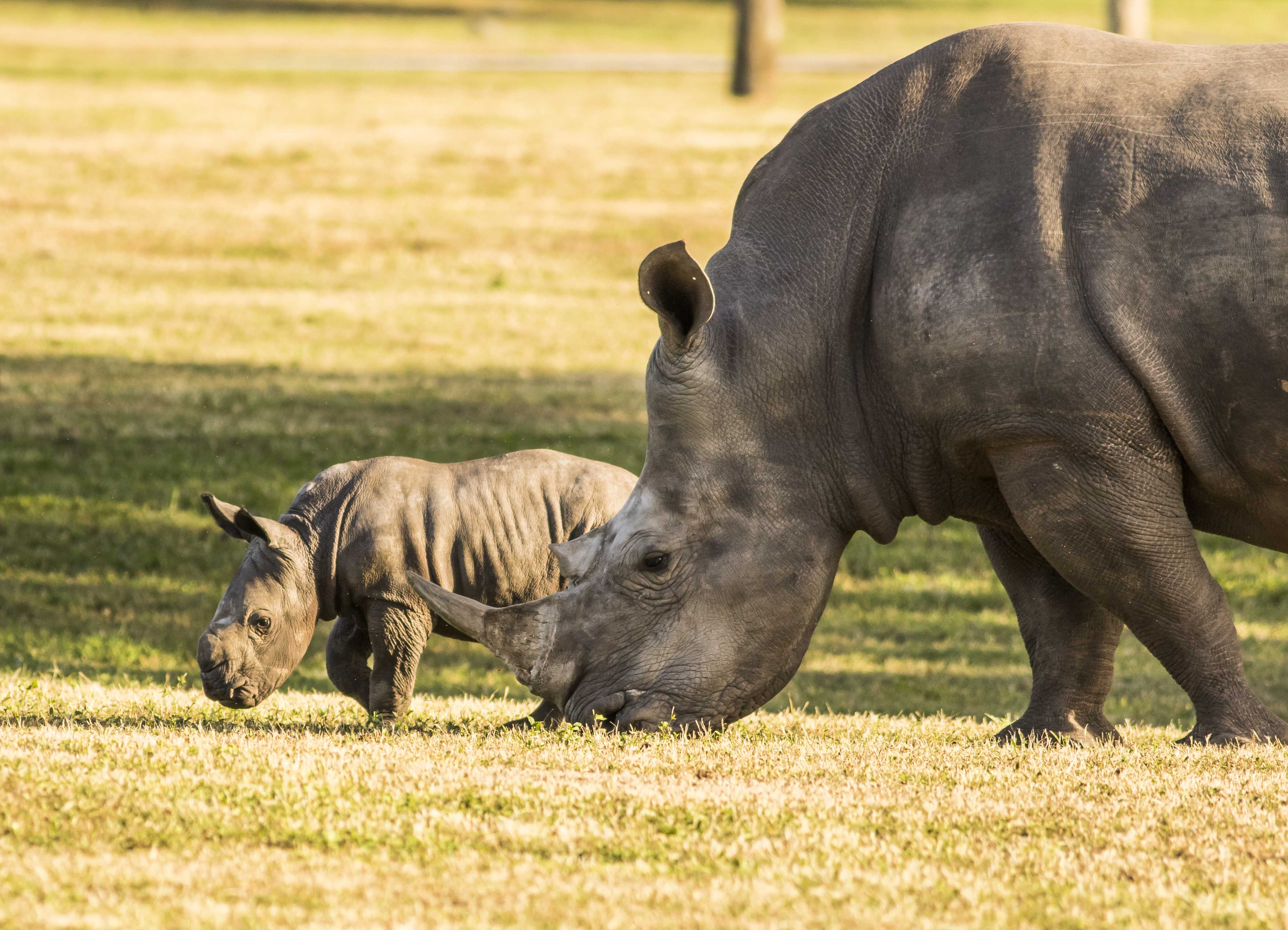 American Humane, the country's first national humane organization and the world's largest certifier of animal welfare and well-being, announced that Busch Gardens Tampa Bay has earned the Humane Certified™ seal through the American Humane Conservation program, demonstrating the good welfare and treatment given to the creatures in its care. The park passed rigorous and lengthy, expert third-party audits to join fewer than two dozen institutions in the United States in earning the certification.
The American Humane Conservation program is the first certification program solely devoted to helping verify the welfare, well-being and demonstrably humane treatment of animals living in zoos, aquariums, and conservation centers across the globe. The program enforces rigorous, science-based and comprehensive criteria for animal welfare, developed by an independent Scientific Advisory Committee comprised of world-renowned leaders in the fields of animal science, animal behavior, and animal ethics.
"The public is rightly demanding that animals in human care are receiving objectively and verifiably good treatment in conditions that meet scientifically-based welfare criteria," said Kwane Stewart, DVM, chief veterinary officer for the American Humane Conservation program. "We commend Busch Gardens Tampa Bay for voluntarily opening their doors and undergoing exhaustive examinations including in-depth comprehensive assessments of actual animal welfare conditions and practices for some 12,000 animals and intensive on-site assessments by a team of independent auditors. As a result of meeting the many outcomes-based welfare requirements involved by the program, this park is joining a select group of 20 leading U.S. institutions to qualify for this certification."
"We are proud to be certified by American Humane for the animal care we provide each day," said Jeff Andrews, vice president of Zoological Operations and Conservation Education at Busch Gardens Tampa Bay. "Beyond maintaining exceptional standards, the zoo team at Busch Gardens continually seeks new ways to enrich the lives of the animals at our park and improve animal welfare."
The American Humane Conservation program's extensive criteria exhaustively verify the many dimensions of animal welfare and well-being, with areas of evaluation including: excellent health and housing; positive social interactions within groups of animals, as well as between animals and handlers; safe and stimulating environments, with concern for factors such as appropriate lighting, sound levels, air quality, and thermoregulation; and evidence of thorough preparation and protocols established to prevent and manage medical or operational emergencies.
For added rigor, Busch Gardens Tampa Bay's compliance with the American Humane Conservation standards was verified through an independent audit.
"We believe all animals, including those being cared for in our zoos, aquariums, and conservation parks, are entitled to humane treatment," said Robin Ganzert, Ph.D., American Humane president and CEO. "This new program helps ensure the welfare of millions of animals and we think that it is a good thing that more and more zoological institutions are allowing independent humane groups to scrutinize their operations and verify with objective measures the level of care they are provided. This is good for the public, necessary for the organization being audited so they can demonstrate their commitment to proper welfare or raise their standards if they fall short, and most of all, good for the remarkable and endangered creatures we all want to preserve."
You can read more about the American Humane Conservation program here: http://humaneconservation.org/.
About American Humane
Founded in 1877, American Humane is the country's first national humane organization. For more information about American Humane, please visit www.AmericanHumane.org.
About Busch Gardens Tampa Bay
Busch Gardens® Tampa Bay is the ultimate family adventure, offering 300 acres of fascinating attractions based on exotic explorations around the world. Busch Gardens is a unique blend of thrilling rides, one of the country's premier zoos with thousands of animals, and live shows and events, providing unrivaled experiences for guests of every age. For more information, visit BuschGardensTampaBay.com. Busch Gardens is owned by SeaWorld Entertainment, Inc. (NYSE: SEAS), a leading theme park and entertainment company providing experiences that matter, and inspiring guests to protect animals and the wild wonders of our world.