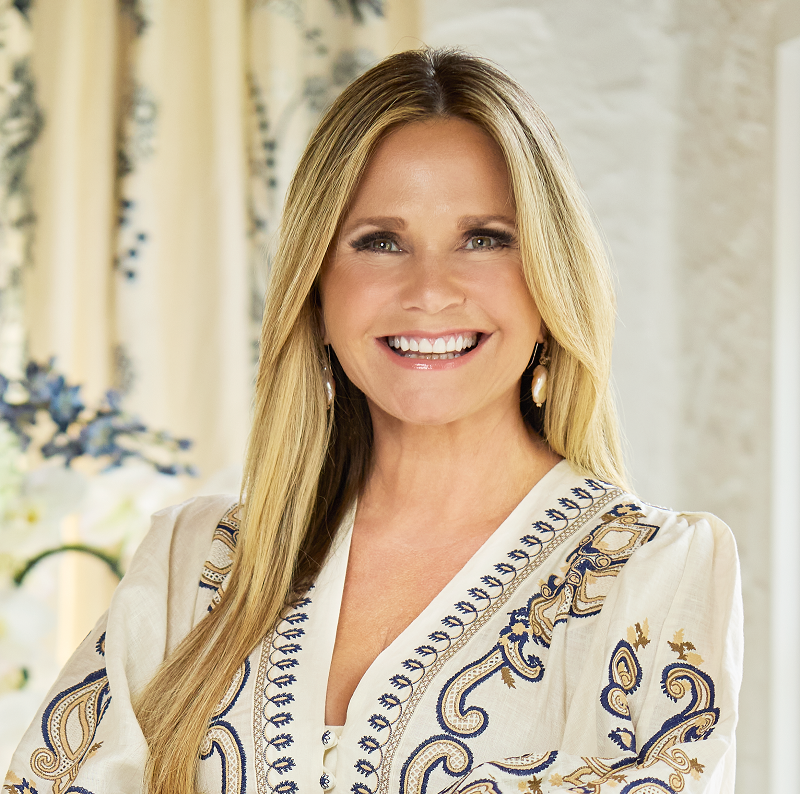 Robin R. Ganzert, Ph.D.
Biography
Robin Ganzert, Ph.D., serves as president and CEO of American Humane, the country's first national humane organization and the first to serve animals, whenever and wherever they are in need of rescue, shelter or protection. She is the executive producer of the full-length, award-winning documentary, Escape from Extinction, narrated by Dame Helen Mirren, and executive producer of the annual American Humane Hero Dog Awards which aired for ten years on Hallmark Channel. She is the author of The Humane Table: Cooking with Compassion, Mission Metamorphosis and Animal Stars. Dr. Ganzert serves on the board of Loro Parque Foundation, the Lois Pope LIFE Foundation and is a member of the Palm Beach Chamber of Commerce Trustee Program. She is also a member of The Explorers Club, the International Women's Forum and the Forbes Nonprofit Council. She has been awarded the prestigious Gorilla Prize by world-renowned zoological organization Loro Parque for her efforts in conservation.
Dr. Ganzert is regularly featured in the nation's leading news and media outlets as an authoritative voice for animals, appearing on multiple broadcast outlets including the TODAY Show, MSNBC, World News Tonight, CNN, Fox Business News, and Fox and Friends among others. Her perspective has been featured in leading newspapers including The New York Times, The Wall Street Journal, The Washington Post, USA Today, Chicago Tribune, Los Angeles Times and the Boston Globe.
Under her leadership, American Humane continues to earn recognition for its commitment to transparency, accountability, efficiency and financial responsibility. Thanks to this dedication,  American Humane is a top-rated charity having earned, for four consecutive years, Charity Navigator's "Four-Star" rating; the "Seal of Excellence" from Independent Charities of America – awarded to fewer than three percent of charities nationwide; an "A" rating from Great Nonprofits; and is one of the few charities that meet all of the Better Business Bureau's Wise Giving Alliance 20 Standards for charity accountability.
Since her appointment in 2010, Dr. Ganzert has spearheaded unprecedented growth and transformational change at the historic 145-year-old nonprofit, which has reemerged as the most effective humane organization, directly impacting the lives of more animals around the world than any other organization through innovative, life-changing and life-saving programs that set the gold standard in animal welfare and protection. Dr. Ganzert has dramatically expanded the scope and scale of the organization's programs globally and has provided oversight for iconic humane programs such as No Animals Were Harmed®, protecting animals in film and entertainment; and, American Humane Certified®, helping to ensure humane treatment of animals in agriculture. She launched a first-of-its-kind humane certification in global conservation for animals in zoos and aquariums and an innovative humane certification effort for the airline industry to help improve the safety and protection of companion animals in transportation. Most recently, Dr. Ganzert launched a new Humane Certified Pet Provider program focused on assessing the condition, well-being and welfare of small mammals, birds, reptiles, amphibians, invertebrates and aquatic life at pet provider locations and animal suppliers. Dr. Ganzert is also responsible for the creation of American Humane's famed Pups4Patriots™ program that provides lifesaving service dogs for wounded warriors facing Post Traumatic Stress and Traumatic Brain Injury.
American Humane is now the largest certifier of animal welfare in the world, overseeing the care of more than 1 billion animals annually. This represents more than a 2,000 percent increase during her tenure in the number of animals protected every year.
Additional programmatic efforts include leading American Humane's emergency rescue missions to help the animal victims of catastrophic disasters from Superstorm Sandy to Hurricanes Harvey and Ian; creating a groundbreaking clinical trial documenting the efficacy of therapy dogs in helping childhood cancer patients; founding the bipartisan Congressional Caucus for the Humane Bond; and, securing a major legislative victory with the passage of language in the National Defense Authorization Act mandating that all American military working dogs must retire on U.S. soil.
Dr. Ganzert holds a B.S. in Business & Accounting, an MBA and a Ph.D. She previously served as the vice chair of the governing board of the National ALS Association. Prior to her appointment at American Humane, Dr. Ganzert directed philanthropic services and charitable giving at The Pew Charitable Trusts and Wachovia Wealth Management.
Dr. Ganzert resides in South Florida and Washington D.C. with her beloved cats and dogs and enjoys spending time with her three wonderful children.