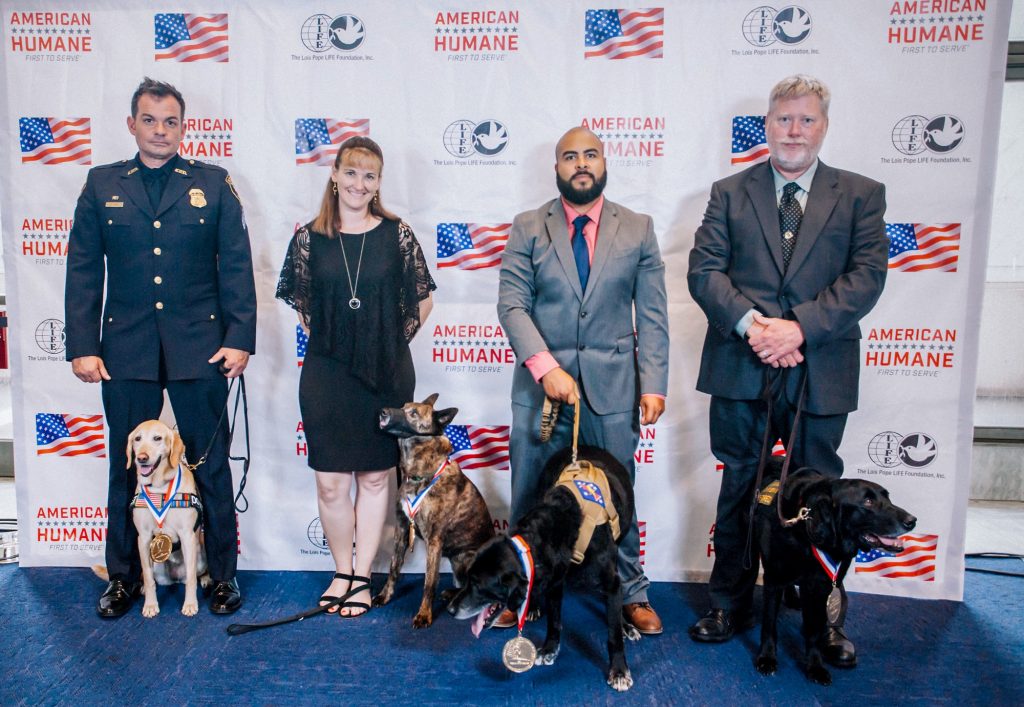 The American Humane Lois Pope K-9 Medal of Courage Awards
American Humane is committed to recognizing and celebrating the lifesaving contributions of the brave dogs who support our armed forces on the battlefield. The inaugural American Humane Lois Pope LIFE K-9 Medal of Courage, bestowed at an awards ceremony on Capitol Hill with Congress and top military leaders, honors military dogs who demonstrated exceptional valor in serving our country.
Now accepting nominations.