Seventy-nine years ago, the United States Army began training dogs for its formally established War Dog Program, colloquially known as the K9 Corps. Throughout the decades, a lot has changed for the U.S. Armed Services, but one thing remains the same – the courageous dedication that Military Working Dogs show keeping America's men and women safe overseas.
Every year on March 13, Americans come together to celebrate our brave – and adorable – K9 veterans. While plucky pups are no longer ferrying messages through the trenches of war-torn Europe, the modern military utilizes the finely tuned noses of its K9s to keep troops safe.
The nation's MWDs can detect threats, such as improvised explosive devices, with granular precision. Humans have 5 to 6 million olfactory receptors, the biological tools we use to detect airborne odors, in our noses. Dogs, on the other paw, have up 300 million such receptors. Their outsized smelling powers don't stop there – the portion of a dog's brain dedicated to decoding odors is roughly 40 times larger than our own. All of that means that best friend can detect a single drop of soda in 20 Olympic-size swimming pools.
For America's brave men and women who serve overseas, Military Working Dogs are literally lifesavers, working to regularly protect our troops from threats.
American Humane, the country's first national humane organization, has worked alongside the military since WWI when the U.S. Secretary of War requested our teams deploy to Europe to care for wounded horses. Since then, we have continually worked to support U.S. Armed Services, especially when there is overlap between animal and human lives. To that end, we regularly honor MWDs as part of our Lois Pope LIFE K9 Medal of Courage Awards on Capitol Hill and our Hero Dog Awards on the Hallmark Channel.
When MWDs retire and their handlers face obstacles bringing them home, American Humane is happy to help. Most recently, we brought MWD Bogi, a five-year-old Belgian Malinois, to Honolulu, Hawaii all the way from Iwakuni, Japan. Reunited with her former handler, Sgt. Angela Cardone, Bogi will be able to enjoy an early – and much-deserved – retirement after injuring her neck while stationed in Japan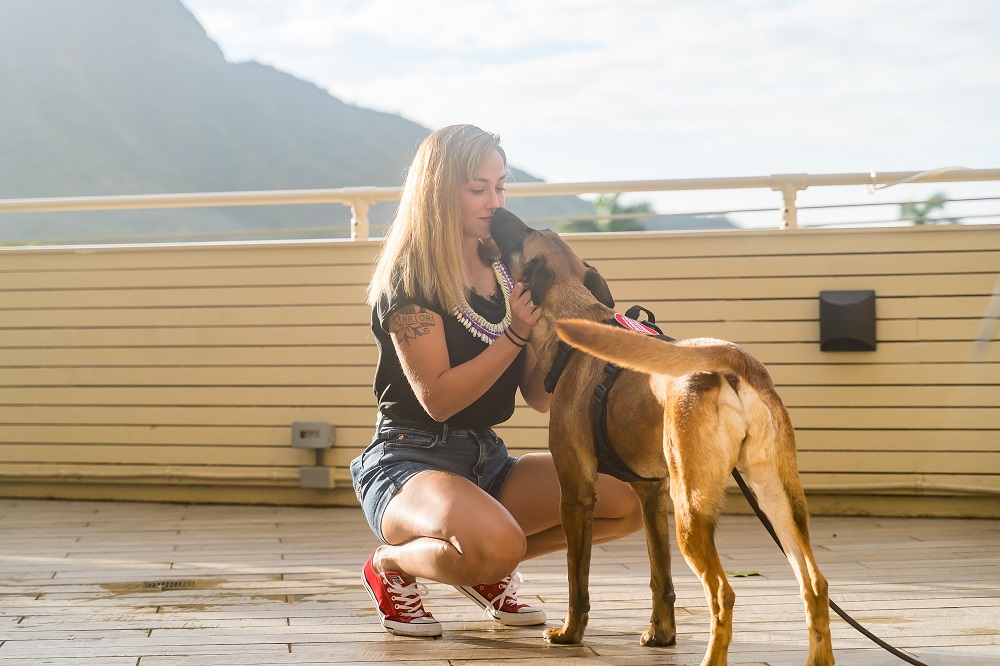 In September, American Humane had the honor of reuniting MWD Ramos, another pup who bravely served in Japan, with his former handler, U.S. Marine Corp veteran Cabey.
American Humane will continue working diligently to support our men and women in uniform, as well as their K9 companions. If you see a retired MWD, be sure to give them a tip of the hat and a wag of the tail.
To learn more about American Humane's life-changing and lifesaving efforts working alongside K9 veterans, please visit www.AmericanHumane.org/military.