This month, tasty treats aren't the only thing sweetening the days. Last week, American Humane celebrated the graduation of two more pairs of veterans and service dogs from the Pups4PatriotsTM program.
The Pups4Patriots program provides specially trained service dogs for veterans diagnosed with post-traumatic stress or traumatic brain injury. Once trained, service dogs can help mitigate symptoms associated with trauma and empower veterans to live healthy, happy lives.
For Shawn, a U.S. Army veteran, his new service dog Rainier, a 1.5-year-old Labrador Retriever, will make outings with his wife easier on the both of them. Ultra, which recently partnered with American Humane to support veterans through the Pups4Patriots program, sponsored the training of Rainier.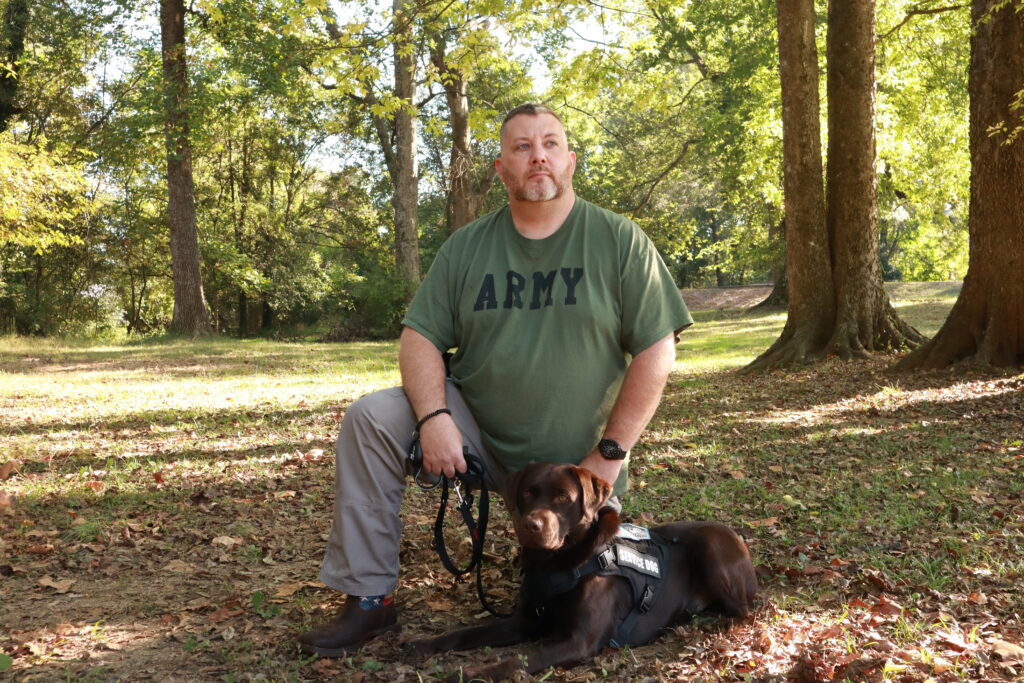 Public spaces, whether recreational or part of a regular day, can overwhelm Shawn. His wife, much to Shawn's chagrin, constantly worries when they're out together. According to Shawn, "I'm excited to be able to take Rainier out – everywhere from Disney to the grocery store – so my wife doesn't have to worry about me."
Shawn trained with Rainier alongside Miguel, a U.S. Marine Corps veteran who was paired with Arya, a 3-year-old German Shorthaired Pointer.
For Miguel, training with Arya meant learning how to communicate nonverbally, using body language to show Arya when he needs help. When veterans return stateside, many find that the transition to civilian life isn't seamless. Lingering trauma from their service can hamper their ability to lead a normal life.  Specially trained service dogs, like Rainier and Arya, can help mitigate the symptoms associated with PTS and TBI through a variety of tasks, including grounding and creating space.
When a service dog responds to a grounding cue, they rest their entire body against their handler. Just the dog's physical touch can ground the veteran and help de-escalate their anxiety. For those who are uncomfortable in large crowds, or with people being in their personal space, upon the handler's cue, a service dog will position him/herself in front or behind the handler to create space between the handler and other people.
According to Miguel, "Arya's like my new medication. I don't have to wait for a refill or renewal. She's there when I need her – 24/7."
While service dogs are an invaluable asset to veterans with trauma, there are significant obstacles to receiving one. Properly training a dog so they will remain calm and unobtrusive in public areas and help a veteran with trauma symptoms is expensive – costing up to $30,000 per dog. When cost isn't an obstacle, wait times can still be prohibitively long.
Through the Pups4Patriot program, American Humane provides service dogs to veterans at no charge to them. The Pups4Patriots program, and the training of Rainier and Arya, is made possible through the generous support of donors. To learn more, and fund lifesaving service dogs, visit www.americanhumane.org/program/military/.