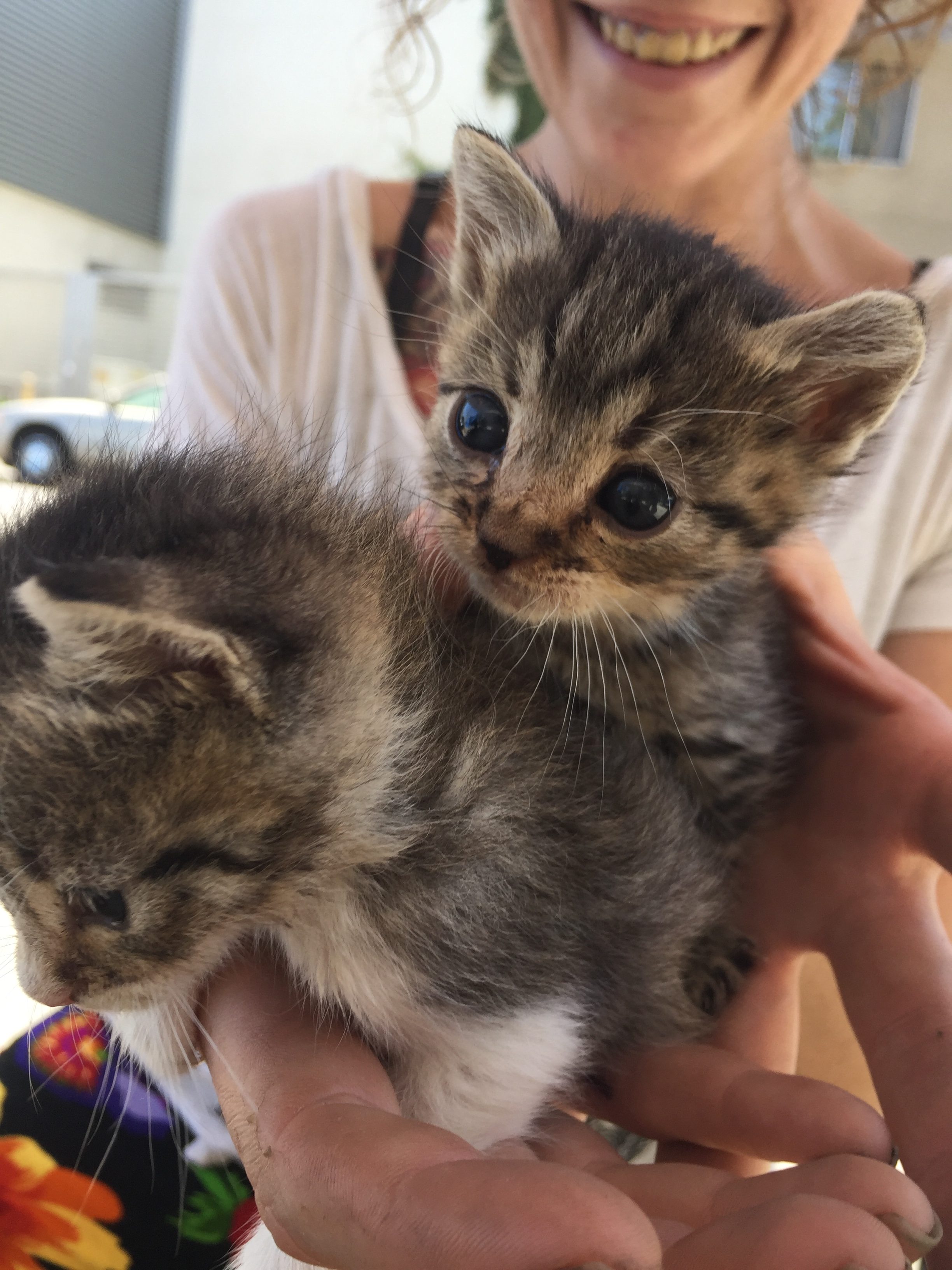 The rain fell in heavy droplets from the sky, soaking through the thin jacket the woman used to cover her head. Huddled in a street corner, she peered up just as a car rushed past, splashing rainwater across her paltry belongings. Frustrated, cold, and wet, the woman dropped her gaze to the furry kitten beside her, who affectionately nuzzled against her, as if to say "It'll be alright."
For the thousands of homeless men and women living across America, pets can bring comfort in difficult times, provide warmth on cold days, and offer a sense of security sorely needed in the ever-changing world of those who are homeless.
But sometimes, these pets are unable to receive the veterinary care they deserve, which is why American Humane launched a free clinic in Los Angeles today to help pets of the homeless. The clinic offered pet vaccinations, flea and tick treatment, microchipping, and so many other critical veterinary services to improve the health of pets of the homeless. Vital support and medical supplies were provided by VIP Petcare and The People Concern.
"As a veterinarian overseeing the American Humane Rescue program, my job is to help those in greatest need," said American Humane Chief Veterinary Officer, Dr. Kwane Stewart. "Perhaps the most overlooked animals in America are those who serve as the closest companions to those without homes. American Humane has been working for 140 years to unleash and unlock the power of the human-animal bond; By serving these most vulnerable animals, we can touch not one but two lives."