As the American Humane Rescue Team began its second week of operations responding to the Caldor Fire, on-ground operations shifted from California to Nevada. Last week, our team worked to maintain a shelter in Diamond Springs, California. As the fire has moved east, and families have been forced to evacuate in South Lake Tahoe and the surrounding region, the American Humane team worked with local officials to assess needs and reallocate resources.
The second team of American Humane animal responders is now stationed east of the fire, with responders working contemporaneously in two locations – Stateline and Gardnerville, Nevada. In Stateline, the team is assisting Animal Services Officers from several counties who are coordinating on the response to retrieve pets and animals unable to evacuate with their families. American Humane responders are transporting rescued animals from the staging ground to the emergency shelter in Gardnerville. In Gardnerville, the American Humane team is helping manage the shelter, caring for dogs, cats, exotic birds, chameleons and even fish.
In Stateline, American Humane is working in an area that is under mandatory evacuation orders for civilians. In close proximity to the fire, responders are masking up outdoors to keep the smoke and ash at bay. Through the haze, however, there are always glimmers of hope. When animals are rescued, they are often frightened and agitated, unsure of where they are and how they got there. After a few days of attentive care, they come into their own and our teams see the life and love return to their eyes.
American Humane responders are working hands-on with individuals and families impacted by the fire. Mercedes, an ultrasound sonographer, was stuck without transportation to evacuate herself and her animals after mandatory evacuation orders came down while her vehicle was in the shop. American Humane, working with Animal Services, took her three cats, Stabler, Maizy and Willow, to an emergency shelter to await her arrival until she has the capacity and ability to return.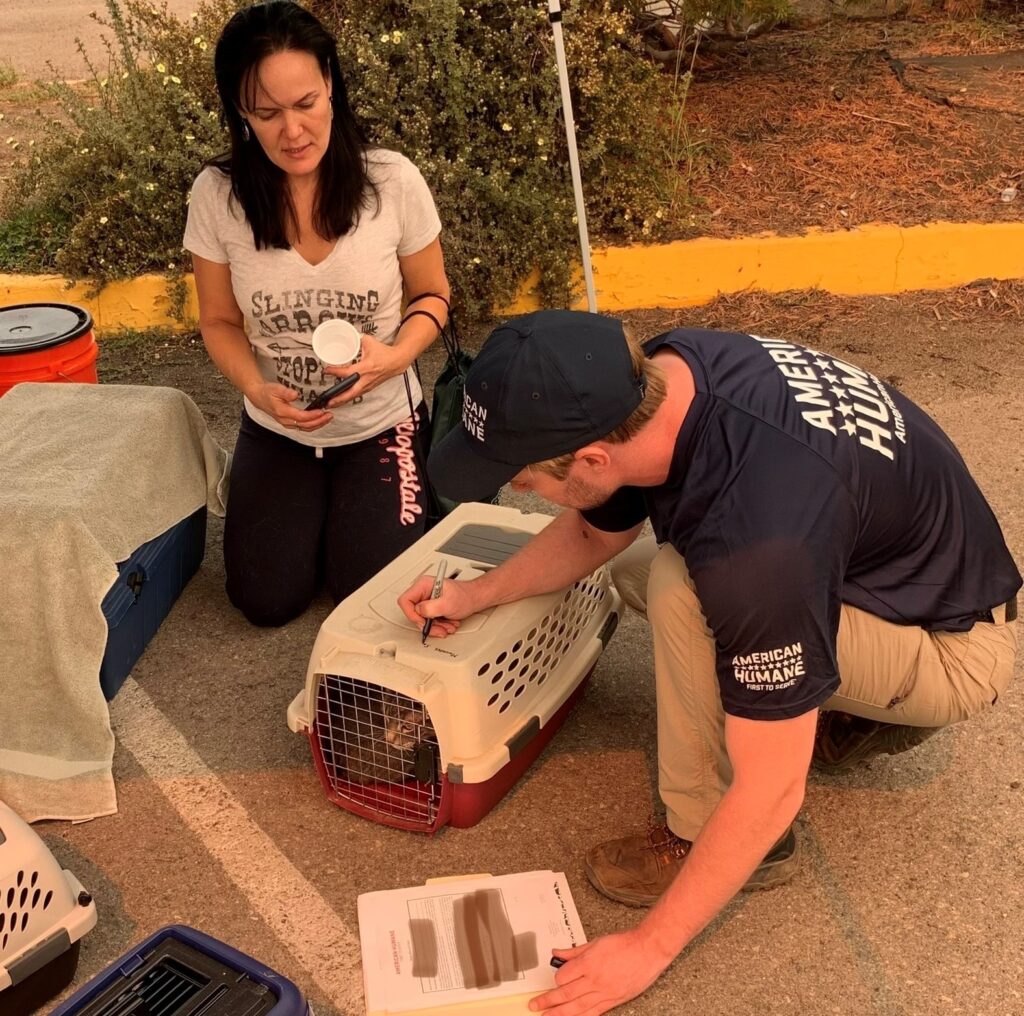 When animals are reunited with their people, the emotions can be overwhelming. Consider Pimple – yes, you read that correctly, Pimple – a beloved cockatiel whose owner was forced to evacuate early. Pimple's family expected to return the same day and evacuate with their companion of six years, who is best friends with the family's daughter. Due to road closures, Cecilia, Pimple's owner, was unable to return. Devastated, they turned to the Animal Services team, which quickly dispatched Animal Services Officers who retrieved Pimple safely. The American Humane Rescue Team transported Pimple to the emergency animal shelter, where Pimple was safely reunited with Cecilia, all her feathers and joy intact.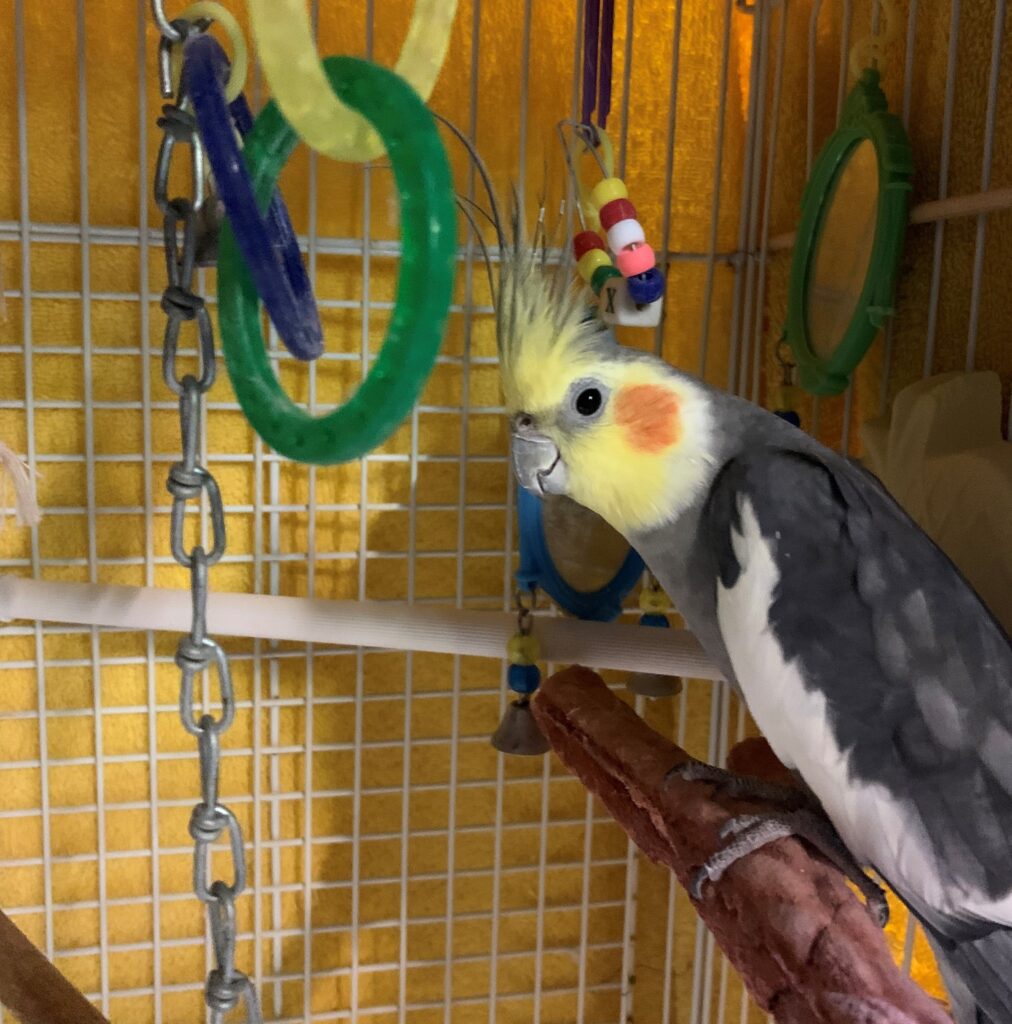 American Humane is extending its on-the-ground presence in response to the growing needs around the Caldor Fire. In the coming days, we will continue working alongside local officials who are tirelessly evacuating animals. Shelter, food, water and medical attention will continue to be available to beloved animals, who will remain safe and sound until their families can return.
Please if you are able, consider making an emergency gift at www.americanhumane.org/caldor-wildfire.