The disastrous flood that swept through Louisiana in August 2016 caused devastation across the state and led to animal overpopulation problems in many areas. Prior to the flood, the CATNIP Foundation at Big Sky Ranch, a nonprofit animal rescue and sanctuary, was already struggling with overpopulation in their animal community. A local leader, the CATNIP Foundation was focused on finding proactive solutions to the problem as they collaboratively worked to care for the countless stray animals that roam the area. So, as the August floodwaters rose, the CATNIP Foundation's willingness to help the community did too—the organization spent over $35,000 in emergency response: providing rescue, relief and resources to the individuals, animals, and shelters in communities that sustained serious damage and devastation from the floodwaters.
To recognize their crucial role during the floods and help the organization continue their lifesaving work, American Humane awarded the CATNIP Foundation at Big Sky Ranch an $18,000 grant today. The grant money will go directly toward the purchase of a Trap/Neuter/Release (TNR) trailer, which will help prevent animal overpopulation and in turn, reduce euthanasia and suffering. The trailer will be used to safely transport large numbers of animals for spay and neuter services, as well for pet adoption in less populated areas of Louisiana.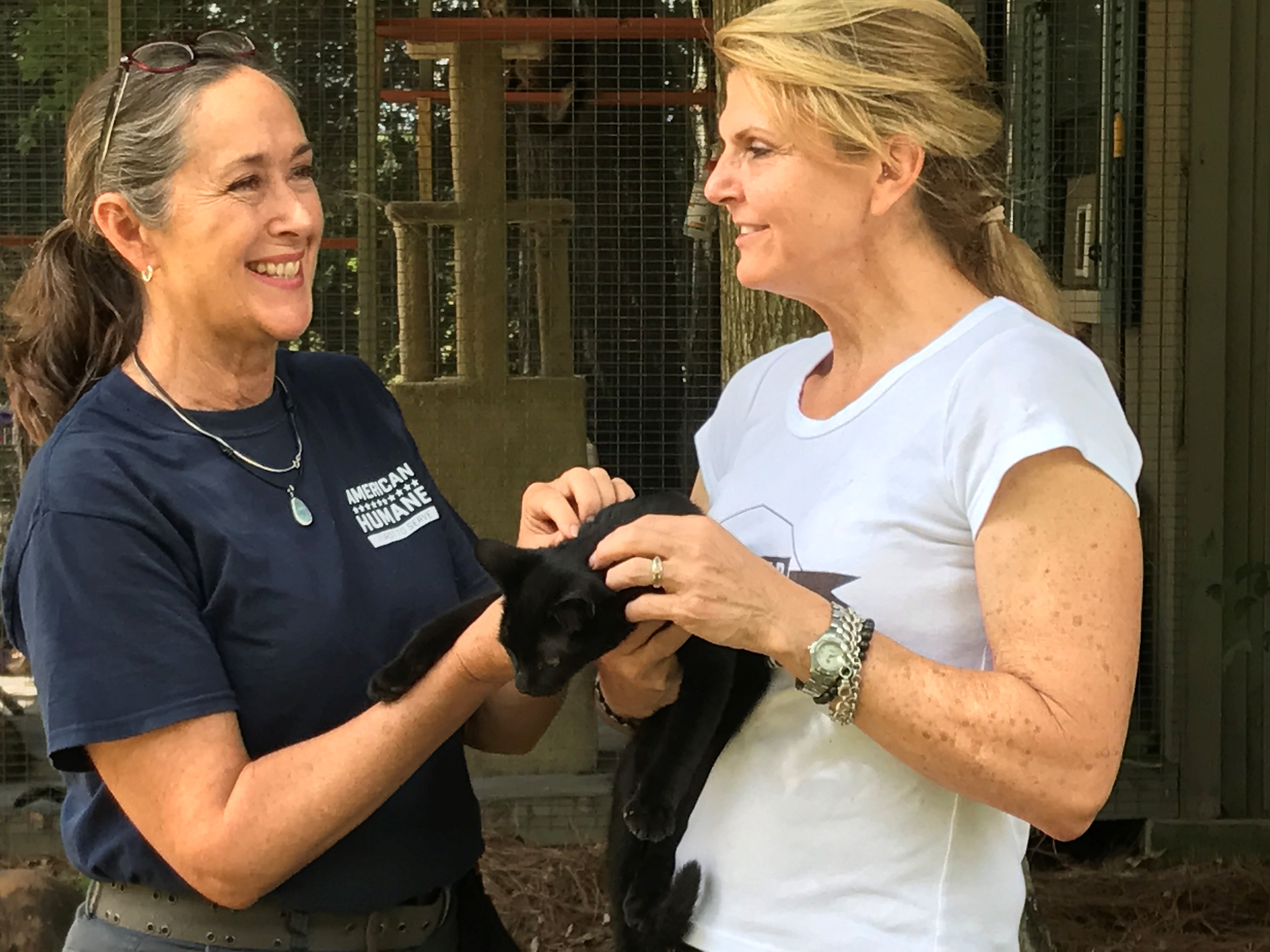 "While our resources, our team members, and our space have been stretched thin [by the flooding and flood aftermath], our resolve is stronger than ever and we are ready and positioned to attack the 'bigger picture' problems that contributed so greatly to the tragedies of this flood," said Dr. Catherine Wilbert, CEO of the CATNIP Foundation.